The availability of clinical trials at Rush enables us to offer our patients the most innovative courses of treatment and latest potential breakthroughs.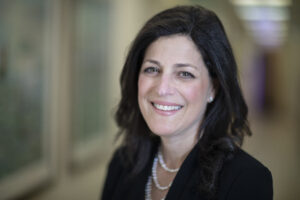 Though mammography is a powerful tool in the early detection of breast cancer, it is imperfect, especially for women with dense breast tissue and/or a higher lifetime risk of breast cancer. Supplemental screenings and evaluation for these patients — through enhanced mammography techniques, breast ultrasound, breast MRI and genetic testing — help to ensure that fewer early-stage cancers go undetected.
Lisa Stempel, MD, and Mia Levy, MD, PhD, launched the Personalized Breast Cancer Risk Screening Project to develop and implement new breast cancer screening guidelines. By analyzing, evaluating and continuously refining the guidelines, they are improving the efficacy of personalized breast cancer screening protocols and thereby enhancing early detection of breast cancer.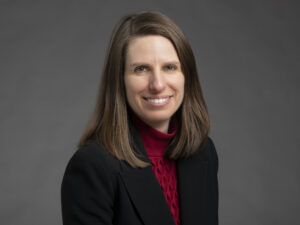 Through this work, Levy and Stempel also seek to address access to care for patients, an issue that disproportionately affects people of color and populations with language barriers. With nearly 50 million mammograms conducted in the U.S. each year, this project has far-reaching potential to transform the field.
—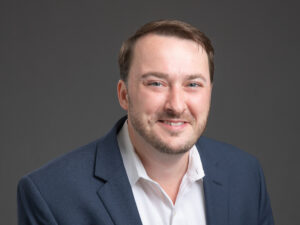 Andrew Zloza, MD, PhD, is investigating how to treat some forms of breast cancer with an easily accessible tool — FDA-approved vaccines, such as the seasonal flu shot. He and his research team found that injecting tumors with flu vaccines can increase immune cells within the tumor — making it more responsive to immunotherapy.
Zloza and his team also discovered that flu vaccines can reduce tumor growth — a finding that is even more pronounced when the flu vaccine is combined with an immunotherapy called checkpoint inhibition, which "releases the brakes" on immune cells so that they can fight the tumor.
A clinical trial is underway at RUSH University Medical Center to further these investigations. Because Zloza's research focuses on FDA-approved vaccines, it has the potential to move forward more quickly than other trials.
"Turning one's own immune system against cancer using something as available and simple as a flu shot may help certain patients with cancer in the near future, instead of within a decade," Zloza said.